Mission Statement
We seek to develop intelligent robots that help solving the grand societal challenges of our time. Outstanding experts in the greater Munich area join forces to tackle major tasks by interdisciplinary research. Learn more about the robotic and AI ecosystem as well as the community of internationally leading scientists cooperating at local universities (e.g. Munich, Augsburg and Nuremberg) and resident research institutions (such as DLR, Fraunhofer, Max Planck, Helmholtz).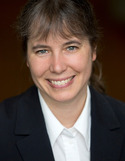 Prof. Dr. Gitta Kutyniok
Ludwig-Maximilians-Universität München, Mathematical Foundations of Artificial Intelligence (BAIC)
Lehrstuhl für mathematische Grundlagen des Verständnisses der künstlichen Intelligenz
Akademiestr. 7
80799 München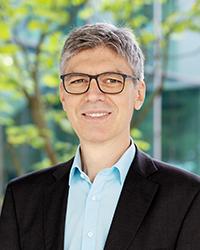 Prof. Dr.-Ing. Alin Albu-Schäffer
Technical University of Munich & DLR, Robotics, Systems and Control Theory, Mechatronics
His personal research interests include robot design, modeling and control, nonlinear control, flexible joint and variable compliance robots for manipulation and locomotion, bio-inspired robot design, physical human-robot interaction.
Get in Touch
Locations
Ludwig-Maximilians-Universität München 
Mathematisches Institut
Akademiestr. 7
80799 München
Munich Institute of Robotics and Machine Intelligence
Technical University of Munich
Georg-Brauchle-Ring 60-62
80992 Munich